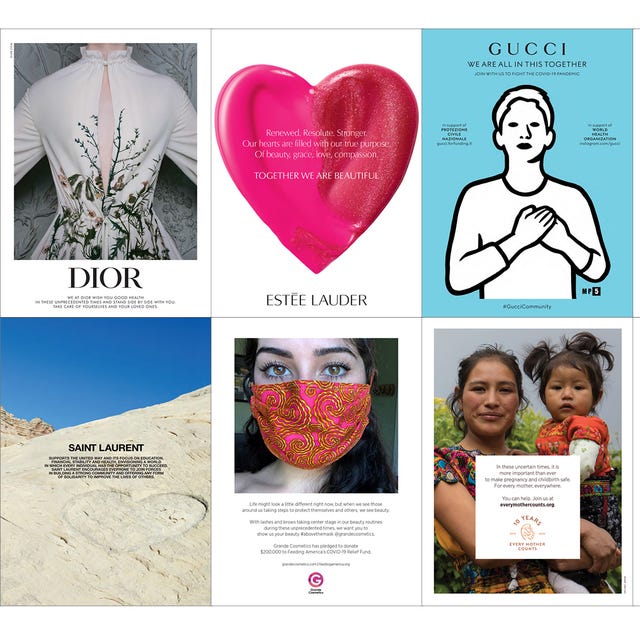 Courtesy of companies
The COVID-19 pandemic has changed every aspect of the world we live in—the way we work, communicate, and even the way we connect with one another. Perhaps no one has felt the impact of this virus more than those suffering from it and their families, and our brave frontline workers who are laboring tirelessly to save lives and stop the spread. The future is uncertain, but one thing is clear: Together, our global community will overcome. Together, we are stronger. From around the world, brands have committed their support to building up those who have been impacted by COVID-19. Here, Harper's Bazaar, Elle, and Marie Claire gathered their inspiring messages.
Advertisement – Continue Reading Below
1
Birkenstock
During this historical moment, we wish you and your families courage, strength, and good health.
In times like these we realize what truly matters.
Birkenstock is with you. We
…
Read More